The Forge Concept
We bring your performance to the next level. Our competence and experience in the disciplines of metabolic conditioning, weightlifting and gymnastics together with the input of all our athletes yields to this elite-level training plan.

Your benefits
We offer you an English-speaking support and a training plan which is constantly refined and adjusted by evaluating the logging of all athletes.
Evidence based
We evaluate the logged data of our athletes and refine the plan.
Experience
Our coaching staff comes from the German top sport (gymnastics, Olympic weightlifting, canoe racing)
Long Term Planned
Our plan is designed for long-term success. We work periodically and designed for general peaks.
Support
We are (almost) always available for you. In our Facebook group you also have the opportunity to upload videos, ask questions and pick up tips
Success
A selection of our successful athletes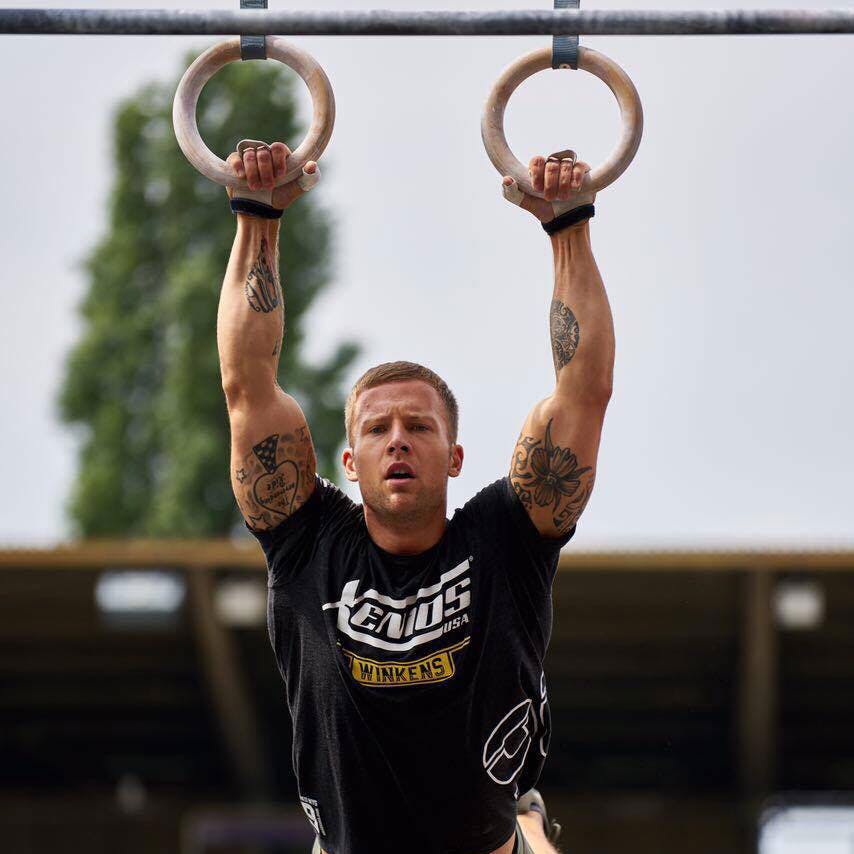 "I've been working with The Forge Concept since May 2016, so I'm one of the first athletes. By clearly separating the individual disciplines Weightlifting, Gymnastics and Metcons, I was able to achieve enormous, measurable improvements and specifically address my weak points. So I made it to the Regionals in 2017 and 2018."
Plans and Pricing
Choose your plan
We offer 3 different variants of The Forge Concept. These differ in the weekly training volume, as well as the possibilities of logging and evaluation.
Sign up now and receive two weeks free Aluminum
47 € / per Month
incl. Tax
Titan
up to two training sessions per training day
67 € / per Month
incl. Tax
Experience
Meet the coaches
We're investing in the basics instead of fancy skills!

Crossfit L1 and L2
Crossfit Mobility
Lazar Đukić (Regionals 2018, Dubai Crossfit Championship 2018) and Luka Đukić
A-Trainer canoe racing
Technique is key for german weightlifters

German squad athlete weightlifting
Multiple European Championship / World Championship participant
Olympic participant 2016
No one is too heavy or too tall to do anything

Crossfit Level 1
Crossfit gymnastics
This week on The Forge Concept
Frequently Asked Questions
We understand that you probably have some questions before you start The Forge Concept. The most relevant we have already covered for you.
Why should I do The Forge Concept?
The Forge Concept is for athletes who are on the highest level in the competition and want to evolve.
Who is the Basic plan for?
You take your training seriously and want to progress, but have limited time? Then BASIC is the right plan for you! You train in 5 units on 5 days with a time of 6 hours per week.
Who is the Aluminium plan for?
You are ambitious and willing to spend more time and effort in your training to compete at a higher level? With a training volume of 9-12h distributed over 8 sessions on 5 days per week you bring your competition fitness to the next level.
Who is the Titan plan for?
Your goal is to compete at the highest levels in our sport! You train 5 times a week with up to 20h training volume.
Is the Basic plan really free?
Yes! You can follow the BASIC program completely free of charge. Just create a free account and start training directly.
Is there a minimum contract term?
No! Your commitment is on a monthly basis. Everything is fair and transparent. Should you no longer wish to do The Forge Concept, you can cancel at any time without notice with one click. Of course, you always can continue to do the Basic plan.
I would like to participate in competitions…
Then The Forge Concept is the perfect training program for you! Our plan is periodical and designed to peak. We are guided by the CF season and well-known, major European competitions, to ensure you optimal preparation.